Fluff & Tuff, known for its high-quality plush dog toys, hit a huge brand milestone, selling its millionth toy.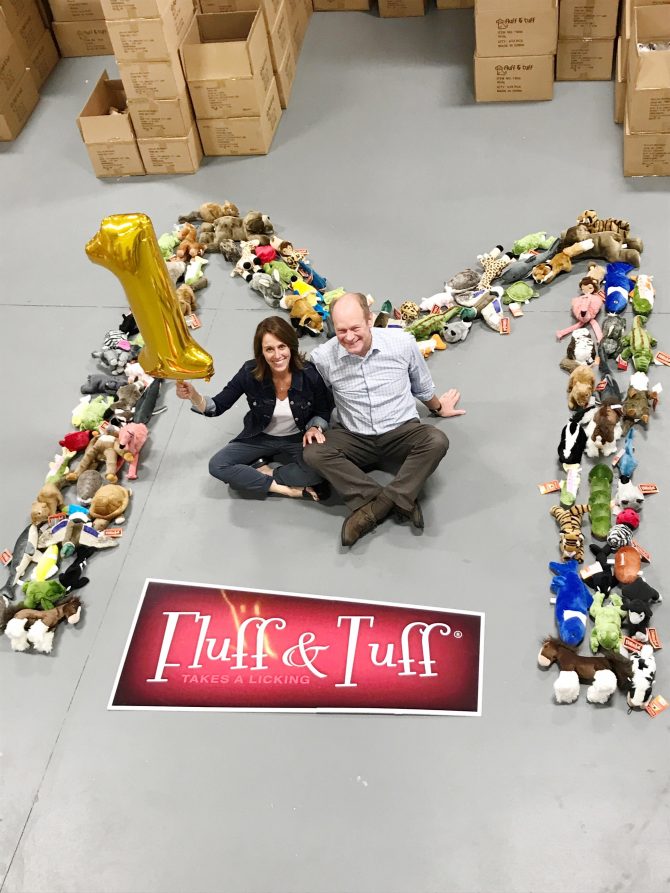 Fluff & Tuff's very first retail partner, The Grateful Hound in Northampton, Massachusetts, sold the millionth toy on Sunday, October 8. To celebrate the milestone, the lucky customer received five free Fluff & Tuff toys and the ability to donate 10 toys to any animal shelter.
To further engage retail partners and the consumers who helped the company achieve this landmark, Fluff & Tuff is running a special "Golden-Georgia-Gator" giveaway (Georgia Gator is their very first toy). Through random selection, 25 retail partners all around the U.S. were chosen to sell a "golden-ticket"-inspired Georgia Gator custom embroidered with a gold star. One lucky winner in each retail location will also win five free toys along with the opportunity to donate 10 toys to an animal shelter of their choosing.
Charitable giving is a pillar of the Fluff & Tuff brand, with the recent announcement that 100 percent of profits from its annual holiday charity toy will go toward animal relief efforts surrounding 2017 hurricanes.
"Thank all [our] retailer partners for the tremendous support over the years which played a crucial role in helping the brand reach such a milestone," founders Ellen and Chris Lawson said.